The "Walking Tour of Moku O Loe" (aka Coconut Island, aka Gilligan's Island) will leave from KYC on the island's research/transport vessel. This island served as the external image of Gilligan's Island, and has served as the backdrop for other films, including the recent Pirates of the Carribean film.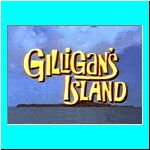 Barring unusual weather you will arrive at Moku O Loe where the Professor or professors may be (Mary Ann and Gilligan won't be, we don't think). The docent guided tour will incorporate a visit to the Hawaii Institute of Marine Biology's facilities along with a glimpse of the past of this very special place.
What might I find interesting, you ask? Well, did you know that sharks get sunburns and that some of the research done here helped develop the SPF system and new ingredients for sunblock? Who knows what experiment might be running when you visit? Did you know that the first movie theater on Hawaii was at this location? This island has been a movie location as well.
Limited to the first 40 people to register. Must be 8 or over. $12 per person. Hat, sunglasses, sunblock, water bottle, walking shoes a must. 9am to 1 pm, Hawaii time.